WE
COMMERCIALIZE
DAIRY
PRODUCTS
WORLDWIDE
– We connect South American producers
with buyers around the world –
MILK POWDERS
Regular & Instant Whole
Whole with 26 & 28 % fat content
Instant whole fortified with vits A & D
Skim
Packaging :
25 kg bag
1000 Kg bag
400, 500 & 800 grs bag in box & aluminium bag
We do private label
INFANT FORMULAS
0 to 6 months
6 to 12 months
12 months to 3 years
Junior
Formulas standard & premium
Special formulas
Anti reflux
Hypoallergenic
Low in lactose
Anti colic
Packaging :
400 y 900 grs / bag in box/ tins
25 kg bags
We do private label
FATS
Unsalted sweetcream butter
Lactic butter
Packaging :
25 kg blocks
Butter Oil /AMF
Packaging :
200 kgs drums and 20 kg blocks
WHEY PRODUCTS
Sweet whey
Demin 35
Demin 90
Whey protein concentrate
Edible lactose
Packaging :
25 kg bags
CHEESE
TYPE OF CHEESE:
Gouda
Edam
Mozzarella
Parmesan
Reggianito
Packaging :
2.7 to 4 kg blocks
We do private label
CLIENTS FIRST
All our products can be customized to the specifications and needs of our clients.
INFORMATION
So our customers can take their best purchase decisions
DOCUMENTATION & LOGISTICS
So the products we ship have the required documentation.
TRUST
So our customers can rest assured that the agreed purchases will reach their destination on time.
OUR MISSION
Rose Foods goal is to become known and respected in the international dairy market for its ability to trade effectively, efficiently and profitably in South American dairy products
OUR COMPANY
Our headquarters are located in Buenos Aires, Argentina from which we commercialized food products.
We work with the leading producers of Argentina, Uruguay, Chile and Brazil, exporting to a wide range of countries.
We also import dairy products and represent in the region well known producers from all over the world.
MARKET INFORMATION
Our proximity to local producers and permanent access to current market conditions allows us to provide much needed assistance so our clients can successfully carry out their best commercial operations.
QUALITY
We periodically visit manufacturing plants to fully know their operation and quality standards.
OUR COMMITMENT
To guarantee our clients that the purchased products will be delivered in due time and in full, according to previously agreed requirements.
To ensure that the products being shipped arrive at the destination in due time and in full, and with the proper documentation, we provide the following services:
LOGISTICS
Our close relationship with shipping companies and freight forwarders allows us to have access to highly competitive tariffs and to provide an after sale services to meet the needs of our customers:
We coordinate shipments
We hire freight and insurance
We coordinate inspections at origin and/or destination
DOCUMENTATION
We handle the necessary documentation to ensure the products arrive on time and with the correct documentation. We make sure all documentation is prepared according to the requirements of the country of destination.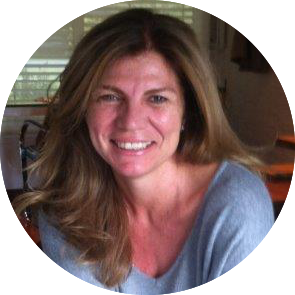 ALMA PINO
My name is Alma Pino Purdy.
I am a Director at Rose Foods , a company we created in 2001 in Argentina with the aim of selling dairy products from this part of the world.
Before coming back to Argentina to set up Rose Foods , I worked for Fonterra in the United Kingdom for a few years. Counting my years working in Fonterra and the ones working in Rose Foods, I have an experience of more than 20 years in the trading of dairy products.
When we started the business in Argentina, the product from this part of the world was not that known. So for us it was a big challenge to sell it into markets that were not that familiar with the quality of the products we were selling and in markets that were not that known for Argentinian suppliers either.
And we succeed in what it has been our goal over the years : find new markets and customers for our suppliers and find new product and suppliers for our buyers.
We hope we can soon become your long term partner in South America…
ALAN HENDERSON
My name is Alan Henderson
As an International Entrepreneur I have more than 25 years experience as CEO, GM and Senior Consultant of multinational dairy, baby and pharma companies of the top five.
For around ten years I had a trading company in Latam (dutch partners) involved in food, chemicals and some industrial products imported and exported to and from Latam, in some cases including local distribution
I have been the owner of baby food companies in Mexico (dutch partners) and Latam (swiss partners).
Also I organized various localizations of Latam subsidiaries of these and other multinational companies and have been in charge of the first years of start ups.
These have given me a vast expertise in the negotiation for Joint Ventures, local investments and internationalization of companies and the possibility of gathering a very valuable network of contacts and know how in different stages of the businesses.
We hope we can help your company in creating value for new business in Latam or elsewhere.
TELEPHONE
Office : + 54 11 48074188
+ 54 911 44041372
Mobil : + 54 9 11 45633313
SKYPE
almapino
ag.hendersonf
E-MAIL
info@rosefoods.com
or complete the form